So have I mentioned that these boys were suprisingly so well behaved during their shoot? They were! When my "misters" threw out the idea of having a portrait session with his nephews I was thrilled but I was also getting myself prepared to be a little tough. Because boys will be boys. ;) However, when we all headed outside they played so calmly that I had to tell them "OKAY let's all jump jump". IMAGINE THAT!! Not that I'm complaining, actually I'm very glad. For most of the shoot, I was able to bring out a photojournalistic kick: meaning no posing. =D
A little play time! I love it when siblings play with eachother, Jayden got very excited when big brother Seth wanted to play "house".
Grandma told me that neither her or mom has a photo of the two of them together. :( So I took several but this has to be my favorite one.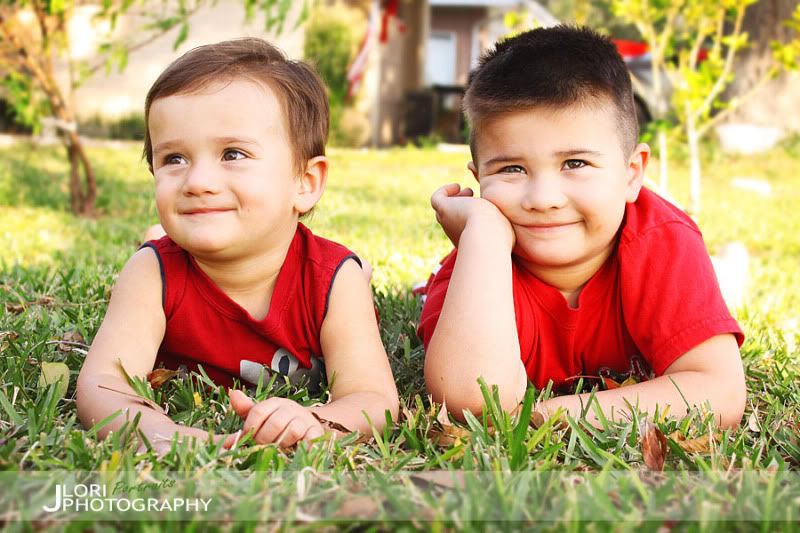 Second fav.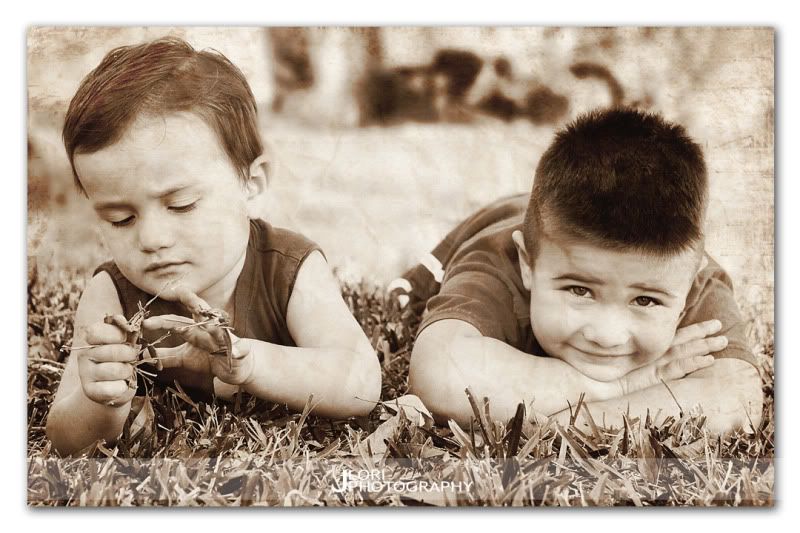 And of course a little one-on-one :)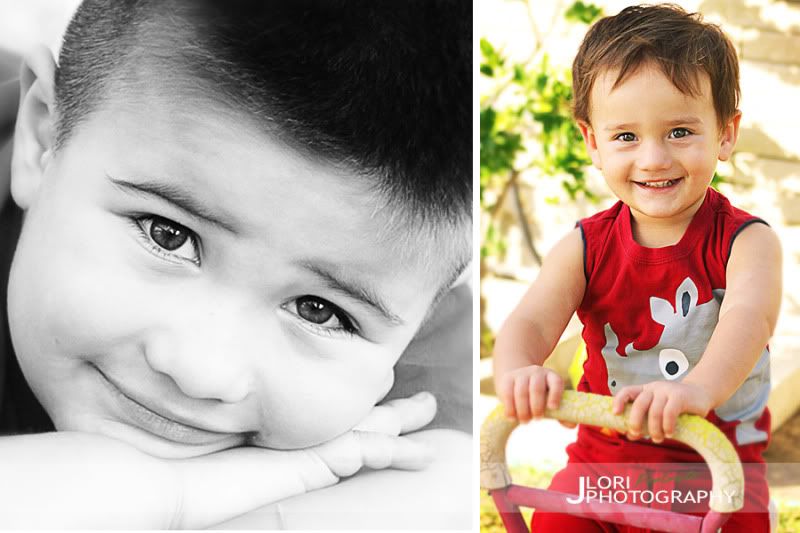 So I found this very SWEET photo of some kiddos from Tulsa town. It was lost in my hard-drive among other tulsa trip photos. I'll be posting that soon...for now GOODNIGHT!