I realized that I did not post any photos of Naomi Ray's 4 month portraits! When Naomi was 3 months, her mommy was traveling so we couldn't take her portraits and I was traveling alot after her session in September(which explains why I didn't post any photos) But here they are!! Look at this cutie...
Her mother was born in October and she just LOVES pumpkins, so that explains her "little pumpkin" bib - she even has the socks to match it!
She caught me!! My favorite shot from her session...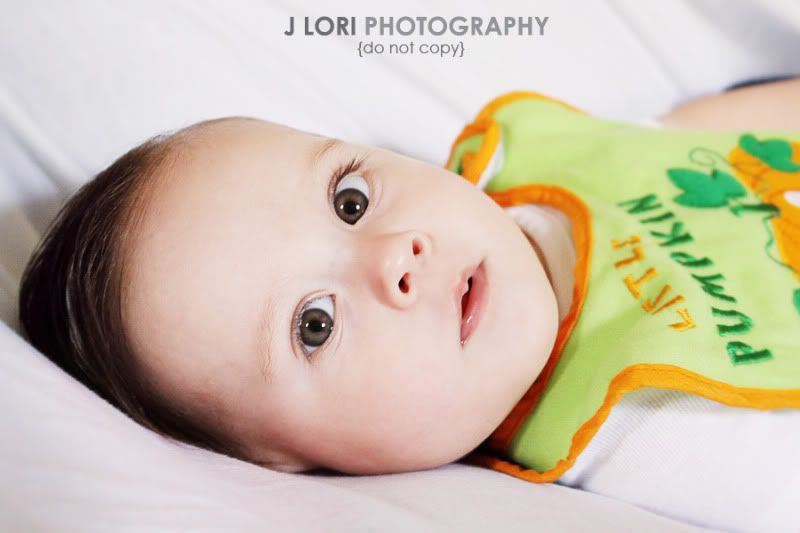 In her cute summer lollipop dress...
She will be 9 months tomorrow and ready for her 9 month session - so there will be some images of that soon!